LARGEST MANUFACTURER IN INDIA:
In September, 2011 Company started its mega infrastructure plant in Waki, Maharashtra with total capacity of producing 500 trailers per month, it was just a matter of time that TIVAPL became India's largest trailer manufacturer, with outrunning its nearest competitor by miles.
TATA DLT Trailers is one of the biggest brands of trailers and truck bodies in India. They are custom designed using advanced engineering techniques to suit specific applications manufactured at state-of-the-art Waki plant in Maharashtra.
The TIVAPL facility is run by experts and professionals from reputed organizations across the industry. With its rich experience and promise to quality TIVAPL ensures that your business IS ALWAYS ON THE GO.
TIVAPL works closely with all OEMs, leading and emerging transporters right from the concept stage to the utilization stage. The company helps arrange financial support in close cooperation with commercial vehicles manufactures and financial institutions. TIVAPL products are sold to offer full solutions to meet every need of the OEMs, transporters and institutional customers.
This also reaffirms the growing acceptance of TIVAPL Trailers among buyers in India and abroad, thanks to their reliability, increased productivity and overall service proposition. TIVAPL rolls out over 500 trailers each month.
Established in 2005, The Company started their journey with single point aim of providing the best trailers to TATA Motors., After a series of successful years with TATA Motors, company expanded its journey to the open market with one agenda in its psyche to provide INDIA with the trailers of international quality. With so much experience in hand in the commercial vehicle industry TIVAPL emerges out as the first choice for all the trailer buyers throughout the country.
Beam cutting
Welding with the help of fixtures
Finer welding of various joints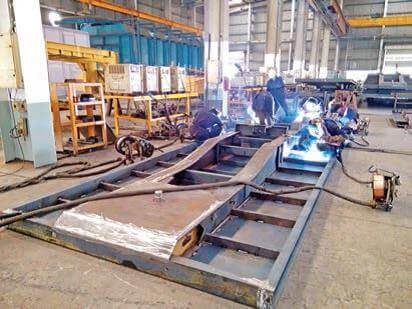 Profile cutting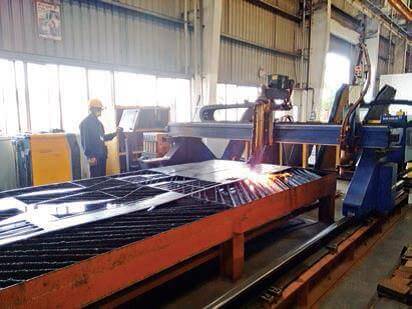 Shot blasting booth
Paint shop
Truck chassis carrier under construction
Final assembly and testing of the trailer